Advertise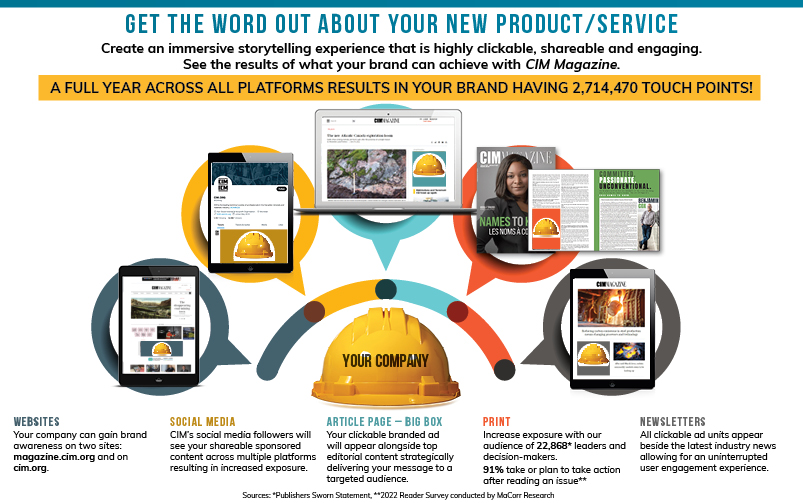 CIM Magazine delivers the latest information and insights on the issues, technologies and processes involved in all sectors of the mining industry in Canada and around the globe.
With an engaged audience of more than 20,420*, CIM Magazine is read by decision-makers and industry leaders across the mining and metallurgy industries.  Partner with us to create an integrated marketing package that engages this influential audience.
MARKETING OPTIONS:
Convention Program & Expo Guide
Inserts/Outserts
Websites: magazine.cim.org, cim.org, convention.cim.org
Convention Product Sponsorship
Solutions Exchange webinars
Advertising Sales
Dovetail Communications Inc.
 * Source: Publishers Sworn Statement August 2022, 2022 Reader Survey conducted by MaCorr Research