Environment
Muddy waters
After Mount Polley, miners and engineers grapple with the risk of maintaining the status quo
After Mount Polley, miners and engineers grapple with the risk of maintaining the status quo
November 02, 2015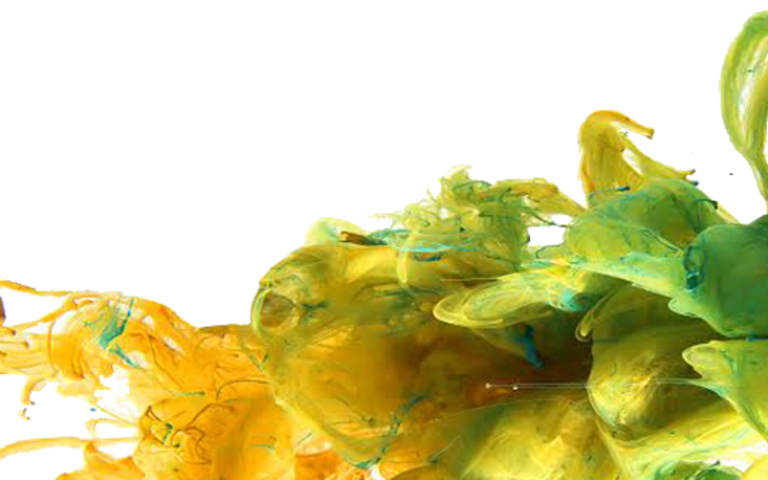 Six months before the Mount Polley tailings dam failure in August 2014, a tailings facility in North Carolina released toxic coal ash into the Eden River. One month after Mount Polley, three workers died in a tailings facility failure at the Herculano mine in Brazil. An unusually bad year? Not necessarily. According to a July 2015 report by David M. Chambers, president of the Center for Science in Public Participation, and Lindsay Bowker, a Maine-based activist with a background in civil construction projects, between 1990 and 2010 there were 33 dam failures that released more than 100,000 cubic metres of "semi-solid discharge" and/or caused loss of life. Based on historical trends, the report predicts 11 more will have occurred by 2020.
In January 2015, a three-person panel appointed to investigate the origins of the Mount Polley tailings spill came to similar, albeit less drastic, conclusions. "If the inventory of active tailings dams in [British Columbia] remains unchanged, and performance in the future reflects that in the past, then on average there will be two failures every 10 years and six every 30," the panel wrote. "In the face of these prospects, the Panel firmly rejects any notion that business as usual can continue.
Mining companies, engineering consultants, investors, regulators and the public at large must now determine how "business as usual" should be changed, and by whom.
The Mount Polley breach started quite a few conversations in Canada, according to panel member Dirk van Zyl, also a mining engineering professor at the University of British Columbia. "You really have a number of corporate tailings engineers sitting around the table saying, 'What do we do so that what happened at Mount Polley does not happen again?' 
Water management
One obvious line of inquiry looks precisely at the nature of the disaster at Mount Polley: almost 25 million cubic metres of water, tailings and "interstitial" water broke through its dam and was then carried into the Quesnel and Cariboo river systems. This type of breakage is an inherent risk with conventional water-filled impoundments.
"It's almost certain that in the long term, these tailings facilities will fail," said van Zyl. The panel called for the mining industry to phase out water covers completely.
KGHM Ajax, a prospective mine developer near Kamloops, British Columbia, heeded the panel's call to revisit its tailings plan. The company had planned to submit an environmental assessment application in 2015 that included a conventional water-covered storage facility, with tailings deposited as slurry with 68 per cent moisture content. But in response to the panel's report, Ajax commissioned a new tradeoff study re-exploring its options.
The application submitted in mid-2015 looked quite different; the tailings would be thickened to about 40 per cent moisture content and deposited that way. Ajax also strengthened its dam by adding a buttress taller and wider than the wall it supported and doing extra geotechnical work to identify weak areas.
However, Ajax shied away from radical solutions. The study had also investigated paste (in the 30 per cent moisture range) and filtered tailings – 20 per cent or less moisture, able to stand unsupported as a dry stack.
Paste was judged unproven at Ajax's size. So were dry stack tailings, which are widely considered by experts to have been proven only at mine throughputs of 20,000 tonnes per day or less. At 65,000 tonnes per day, the throughput at Ajax posed a challenge.
Also, the site was "in close proximity to one of the major thoroughfares in Canada and in fairly close proximity to [Kamloops]," said Clyde Gillespie, Ajax's manager of project development. There were concerns that dust would blow from the dry tailings and that compaction equipment noise and light would cause disturbances.
On top of that, Gillespie admitted, installing an extra filter plant is just plain expensive. Buying and running a thickener carries higher capital and operating expenses than slurry equipment, but it costs considerably less than the dry stack solution.
"I think what [Mount Polley] has done is told us that we need to put a little more rigour and scrutiny into the design process," said Gillespie. "Maybe a lot of those tools are still good, but it's the rigour that we put into them as we're designing a facility upfront and then as we operate it through the life of the mine."
---
Government and industry code changes mark two-year anniversary of Mount Polley, but public not ready to forgive

---
External review
Scrutiny is a key word for the Mount Polley panel, which recommended that independent tailings review boards check for design oversights before the design is finalized and submitted to regulators for permitting. Mount Polley brought home the fact that even major engineering companies make mistakes.
"I think the paradigm shift is having external review," said Irwin Wislesky, the technical director of tailings and mine waste at SLR Consulting. "I think that is very important. Some mining companies do it already, but most don't."
One of the key problems such a review board might be able to mitigate, he suggested, is a lowball budget for the design work itself. Mining companies are not always willing or able to pay for extensive analyses that fully consider the site conditions. "It's not just the mining companies holding back on proper funding," he added, "it's also engineering companies undercutting price to get the work."
Wislesky hopes that tight regulatory guidance on what constitutes an adequate third-party review will emerge post-Mount Polley; otherwise it could be an empty exercise. When British Columbia required all tailings facilities to undergo a third-party review, he said, "one of the comments in one of the review reports basically said that everything is good because it was designed by a professional engineering company."
Upfront cost, long-term payoff with dry stack
Tahoe Resources did engage a peer review in 2012 of the tailings plan at its Escobal mine in Guatemala, where dry stacking quickly emerged as the one feasible approach for developing the silver resource. Filtering and then dry-stacking has numerous benefits: it conserves water in arid climates, eliminates the risk of overflow in heavy rain, has a relatively small footprint, does not spill far if the facility fails, and requires minimal long-term monitoring after closure.
Water balance, space constraints, aesthetics, seismic activity and a number of other considerations led Tahoe to start a highly compacted, 15 per cent moisture tailings stack within a valley, with one wall at the downhill end.
"We built the mine for closure," said Charlie Muerhoff, vice-president of technical services at Tahoe. "The dry stack undergoes concurrent reclamation as it's built, and so essentially when the mine is done, our closure time and cost is very limited."
Between its October 2013 startup and mid-2015, Escobal placed and compacted about 0.61 million cubic metres out of a total design capacity of nine million. The front buttress of each successive lift received graded, seeded topsoil. "When people are looking across the valley at the mine, they don't see a big pile of rocks and tails, what they see is a green slope," said Muerhoff.
Filtered, stacked tailings have been on the rise in the last five or so years, but they are still rare. Some mines, like those with clay-rich ores, simply cannot use filters. Still, Muerhoff finds it a little surprising that Escobal has not received more inquiries from other mines interested in its approach. "We think our facility is a showcase," he said, "from an engineering standpoint, an operational standpoint and an environmental standpoint. We're all quite proud of it."
Some larger mines may be waiting to see how the technology scales up. According to Robert Cooke, a principal at the consultancy firm Paterson & Cooke, the biggest advance in filter technology has been the increase in size of pressure filters, as well as the pressure at which filtration is done. These redesigned filters provide the means to operate at more than 20,000 tonnes per day, but have yet to be proven in a large-scale operation.
For that reason, tailings experts are watching Hudbay Minerals' proposed Rosemont copper mine in Arizona with great interest. At a planned throughput of up to 80,000 tonnes per day, Rosemont will push the known limits of filter plant capacity.
Patrick Merrin, Hudbay's Arizona business unit vice-president, downplayed the novelty of Rosemont's technology, as the mine will use basically the same filters as the smaller Karara iron mine in Australia – just more of them. "Whether you've got 10 filters or 18 filters, it's the same size filter and the same process," he said. "So we see this as reasonably proven technology, despite the fact that we're going to be much, much larger."
---
I think what [Mount Polley] has done is told us that we need to put a little more rigour and scrutiny into the design process.
-- Clyde Gillespie, KGHM Ajax
---
"Filtered tailings don't work"
Van Zyl said not everyone who approaches him is gung-ho about new technologies. Those conversations can be summed up as: "You guys are crazy. Filtered tailings don't work."
What could that mean when the solution that does work fails a few times per year? The sticking point for these individuals might be the absence of examples to follow at the desired tonnage, or it might be technical or water management issues for specific sites. For example, Hudbay's new Constancia mine does not filter its tailings. "In Peru, where it rains like crazy for six months and is bone dry for six months, you need to have water capture structures, so it's more appropriate to have a tailings facility that can act as both," said Merrin.
But van Zyl thinks that the ultimate business case for innovative tailings designs – a case that has to be, and is not always, made – is the whole life cycle evaluation, which includes the cost of failure. Every evaluation includes some acknowledgement that failure has costs, but for a solution's full impact to be appreciated, failure must exist as a material possibility to be planned around.
Social costs
Societal costs are not consistently included in this type of life cycle analysis. Franco Oboni, founder of the consultancy Riskope, would like to change that. In his work, he takes pains to include seemingly immeasurable damage. On some jobs, he has factored in the potential loss of traditional ways of living if an entire indigenous population has to leave the land because of an environmental catastrophe.
"At this point, many people often balk and say, 'How can you count non-material losses?'" Oboni said. The best answer Riskope has found is in the work of psychiatrists Thomas Holmes and Richard Rahe, who developed the stress measurement known as 'life change units' in the 1960s. According to their model, point values are assigned to stressors such as change in residence, losing a job or change in sleeping habits. The scale was validated by comparing patients' stress scores and their health. The methodology has its detractors, but Oboni argues: "It is better to do something that is not 100 per cent accurate rather than put a hand in front of the eyes and say, 'Oh, I can't do it, so I will drive without lights in the night.'"
A second pair of eyes
That is not the only issue Oboni sees. He believes that completely independent third-party risk assessments would add a critical check to the current system, and balance the interest the company and its consulting engineers have in making sure their project lands in the green zone of acceptable risk.
Oboni considers it paramount to remove conflicts of interest by bringing in risk assessment specialists with comparatively sophisticated tools. He argues that the standard engineer's tool, the widespread Failure Mode Effects Analysis (FMEA), treats failures individually and does not acknowledge the fact that each small hit to a structure's integrity boosts the likelihood of failure exponentially.
That is an important point, because it is the low probabilities of major disasters that often lead companies to go ahead and take the risk. Van Zyl observed that in one of the more common calculations, "If we say that probability of failure is one in a million, and it will cost us $500 million to clean it up, then the risk cost is $500. And people may say that they would be happy to live with that risk cost. I think the question to ask is, what is the resiliency planning for the company around surviving a $500 million cost? Can you physically bear that cost and move forward?"
There is a second reason that future cleanup costs appear to recede in importance. Companies generally estimate their own long-term liability at a discount. Using hypothetical numbers, if a company estimates closure in 20 years will cost $10 million, it will put $50,000 into a bond. The expectation is that with inflation and interest, the amount will have multiplied by the time it is needed.
"Looking at closure costs using your discounted rate is, from my perspective, a bit problematic," Wislesky said. "It muddies the waters." The problem, he said, is that companies discount the importance of those costs as well as their dollar value. To the average mining company, a $50,000 bond may seem like a better bargain today than a $10 million thickener. But to Wislesky's way of thinking, a better strategy would be to choose the tailings design that minimizes risk – because risk has a way of translating into costs in the long run.
Security
The public is rarely happy to accept risks of any kind, but the truth is that it does. Wislesky remarked that governments do eventually take over the long-term responsibility of mine closure, including waste treatment operation, maintenance and periodic rebuilds; the idea is that the required security deposit miners must pay will grow at a rate that can keep pace with need.
However, the security deposit covers mine site reclamation, but not downstream impacts. Brian Olding, an environmental consultant to First Nations who represents the T'exelc (Williams Lake band) and Xat'sull (Soda Creek band) First Nations on Mount Polley-related issues, thinks that awareness of downstream ecosystems should play a much stronger role in the environmental assessment process for projects. Understanding fully what could be impacted would give a clearer picture of the risks of one tailings strategy or another.
He also supports the idea of a pooled bond companies could pay into when starting their projects, with the expectation that it would pay for accident mitigation as needed, as an alternative to gambling with public resources. "If you don't have the bucks to participate in that, you shouldn't be mining," he said. "You're not prepared for it."
The bucks involved could be enormous. The July report co-authored by Chambers and Bowker takes a stab at estimating "unfunded, unfundable public cost" of its projected failures and comes up with a figure of $6 billion in 10 years. Van Zyl thinks the report is "more alarmist than it should be," but it does represent a rare attempt to work from the failure end rather than the front end.
Chambers and Bowker believe that current mining economics set the industry up for more failures. They trace a historical correlation between ore tonnages and cost to produce on one hand, and the frequency of serious failures on the other. They conclude that mining lower grades has become more cost-efficient with advances in technology, but storing all the waste lower grades produce has become less cost-efficient, which in turn provides a clear incentive to skimp on tailings storage.
Even as alternative tailings technology improves, new challenges are appearing as a result of those falling grades. "Tailings management is going to get more complicated for everybody," said Cooke. "To recover more of the metal, there's a tendency to grind the rock finer, so the tailings themselves end up finer. And those finer tailings are more difficult to dewater. So that's increasing the complexity of both thickening and filtration. That's a trend that we observe and I think it'll be difficult to stop that."
The current state of the industry does provide an opportunity to take stock, however: there are not many new mines being built right now. That could give mining companies, professional organizations and regulators some breathing space to hammer out new standards.
"There really is a lot of activity right now," said van Zyl. "And some of it's because of the lull in the development of new projects. And some of it is just that people say, 'We need to find a way to address [the panel's] recommendations.'"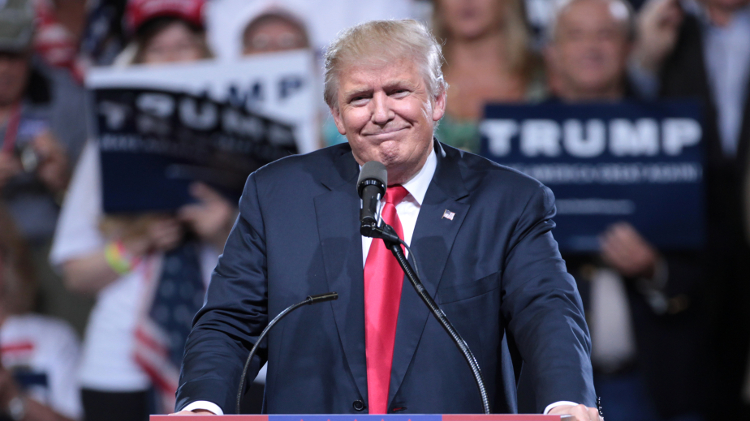 Cecilia Keating
Market watchers and policy advocates mull over what levers a new, coal-friendly president can pull
Kelsey Rolfe
Renewable energy generates heat at the Energy and Mines World Congress